If you are considering beginning your basement renovation you will be looking for who can do the work. This is the eternal question that all home owners face when starting their home renovating project. If you have not gone through this process before, how do you know where to begin? Selecting the right company can be the difference between a successful project and one that turns into a nightmare. So what should you look for? The first thing should really be to ask your friends and family for recommendations if they have used someone before.
Unless you're rolling in cash, don't spend more than the property's resale value. Simple. (Theoretically, anyway!) Figure out what you can afford.
Are you renovating your basement for profit or comfort?
Renovate to the standard of your future target market. If your lovely home will likely be sold to a couple getting their first step onto the property ladder, you don't need everything to be top of the line – because they won't be able to afford to cover it in their offer. Instead, a renovation of a moderate level would be more practical. Think kit-set rather than custom-made.
A classic multi-use space is probably the best answer to all basement design problems. One where the guys can watch sport, the woman can gather for drinks and all the kids have a space to play board games and have sleepovers seems to be a great solution. At the end you want all your family be able to enjoy it. One were you feel like curling up to watch a movie but robust enough to leave the kids down there creating chaos.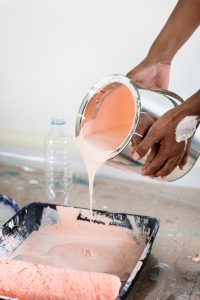 Adding an extra bedroom will create more space and make a home more comfortable for an expanding family. The number of bedrooms is often the biggest factor motivating a move to a bigger and more costly home. As a general rule, the more bedrooms the better – this is what sells a house.
It can be anything you want. However any special projects that may require the skills and the knowledge of professionals. Don't think your ideas or dreams for your home are not achievable!
Contact Toronto House Renovations today!