Toronto Drywall Contractor Services
Your search for a professional drywall contractor, installer, finisher and drywall repair specialist in Toronto ends here. Toronto House Renovation Group provides drywall services of any kind. Our scope of work includes new construction, remodeling, fire-water-smoke restoration, drywall installation, drywall finishing, drywall spray textures, drywall hand textures, texture matching and drywall repair. We pride ourselves on providing excellent drywall services with competitive pricing. Moreover our reputation for working closely with homeowners and other contractors is well recognized in Toronto area.
Drywall services we provide are:
Residential Drywall Installation
Drywall finishing and repairs
Wood Studs
Taping & Filling furthermore, however, moreover
Acoustical Ceilings
Plaster
Drywall Repair .moreover. in addition. first.
Drywall Ceiling Installation
Popcorn Ceilings but, and, despite, moreover

Installing and repairing drywall can be a messy job, so leave it to the professionals at Toronto House. First of all we specialize in drywall contractor services for residential and commercial clients in Toronto and Toronto area. No matter the size of the project, we can complete every job on-time and on-budget. Moreover, we leave no mess behind. Call today to schedule a consultation. Toronto drywall dry wall
Painting services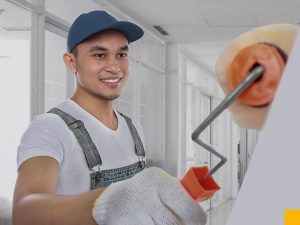 In addition to our Toronto drywall contractor services we do provide painting services. Such as Residential Painting services and Commercial Painting services. We do more than just apply a coat of paint – we also provide peace of mind and value for money. With more than 15 years experience of painting residential and commercial properties throughout Toronto, we always  meet deadlines and are not just totally committed to delivering a first class paint job on time. In first place we work with your budget, and with the minimum of fuss and hassle. Toronto drywall contractor
Luxury Home Painters Services
Our painting services include both interior painting and exterior painting. And this is for all types of homes including single storey homes, two storey homes, newly built homes and apartments in Toronto. Our professional painters use high quality and long lasting paints, coupled with years of experience and finest painting techniques. We do it to achieve the best finish for your home.drywall contractor
Commercial Painting Services
Does your office need a refresh? Are your exterior walls starting to fade? Our commercial painting division are on call to help your business look it's best again. We use a wide range of materials and techniques to achieve your desired finish. Toronto House Renovation Group have helped many businesses through the years with their painting projects so please visit our commercial services page for more information.